Rolls – Autumn Gourmet Spell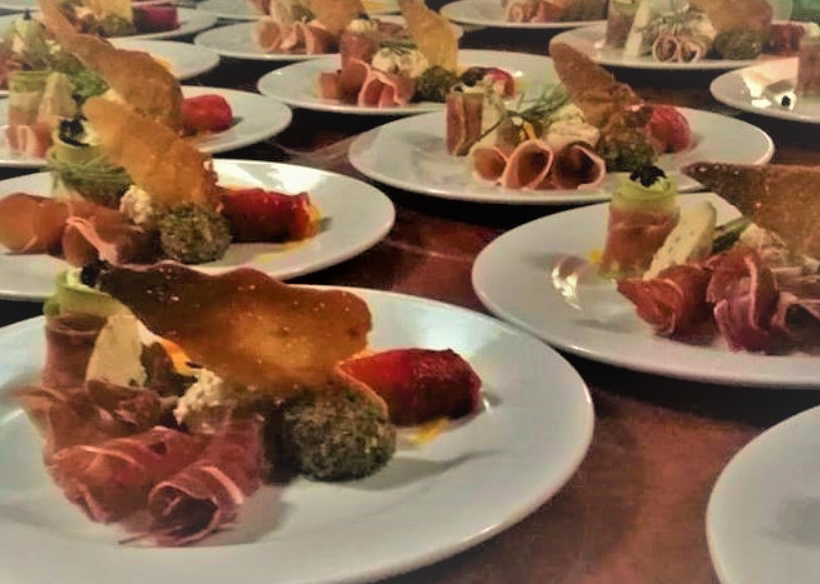 As New Year Holidays approach, our top chefs are getting more playful, ready to create the most spectacular gourmets.
This time, we present you with the two inviting combinations of rolls:
Rolls of baked peppers stuffed with cream cheese.

Marrow squash rolls filled with feta and dry plums, parmesan chips, pork and beef prosciutto, eggs filled with gauda cheese and pork sausage, and sauce of forest fruits decorated with fresh leaves of mint.