Jastrebac Lake Resort at the 41st Belgrade International Fair of Tourism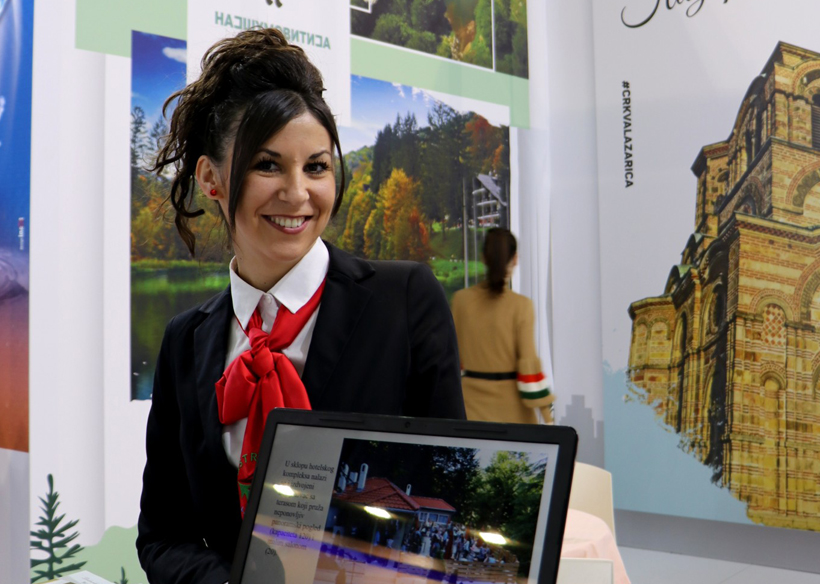 Jastrebac Lake Resort, which is becoming a more and more recognizable complex in terms of quality, represented its diverse offer and tourist potentials on the highly visited exhibition stand of the Kruševac Tourist Organization.
During all the four days of this prestigious manifestation, in European context, such an interest was taken in our propaganda materials, and particularly we were very pleased by the fact that the eminent tour operators showed great interest too. Having been enchanted by not only almost surreal natural beauty of the "dragon" mountain, but also by the great plans related to the improvement of the tourist offer and infrastructure itself, they expressed an open desire to establish more concrete cooperation with our resort. The special advantage is the fact that this pristine natural oasis is located only 20 kilometers far from Kruševac.
The 41st International Tourism Fair under the slogan "Summer Is Coming Sooner Than You Think" was held from February 21 to February 24, with more than 650 exhibitors from 38 countries. This year our partner country was Bulgaria, and Indonesia and Cuba returned to the Fair, and the exotic Maldives participated for the first time.
Among the most represented countries wasTurkey, as well as the countries of the region, and the first estimations indicate that between 60,000 and 70,000 travel enthusiasts visited the Fair this year.